Possibilities with tiles are endless. Thinking beyond the kitchen and bathroom, we are seeing a movement towards tiling other areas of our homes too. Plus, as the variety of tones, patterns and textures on offer to us has never been so good, you can really inject your own personality into your interior.
Our blog is going to look at five key trends, and better still, everything seen here is available in store.
1. WOOD EFFECT TILES 
Wood effect tiles are a fantastically practical flooring option for any room in the house, and are far less susceptible than real wood to dents, scratches and general wear and tear from foot traffic.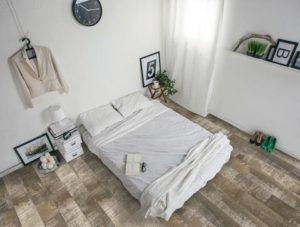 Arctic wood
They are now more authentic looking than ever, thanks to increasingly advanced production techniques. And their soaring popularity has meant that the producers have increased the variety of wood looks available to us. If you are currently working on a new build then they are the perfect option as they are compatible with underfloor heating.
Sail natural
2. LARGE FORMAT TILES
One of the the most recent trends in interiors is a move towards clean lines with a contemporary industrial feel, and this is the perfect showcase for large format tiles. Large format is acknowledged to be anything over 60 cm x 60 cm and there is a huge selection in the store.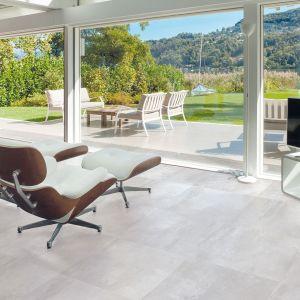 Forja
Large tiles are suitable for use across the home, whatever size the space. A common misconception is that small tiles will make a small room feel bigger. This isn't the case. We can see that using large tiles helps to create a more airy feel, and less grout lines make a space seem larger. Practically speaking they are also easy to maintain and these ones shown also make perfect wall tiles, ideal if you wish to continue that crisp, polished look throughout the room.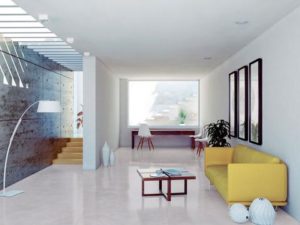 Lupton
3. CEMENT LOOK TILES
Cement look tiles have been making waves in the interiors scene for the past number of years, and its a revival that is here to stay, which is great news as we choose to become bolder and more individual within our homes. They are a real showstopper, and incredibly versatile.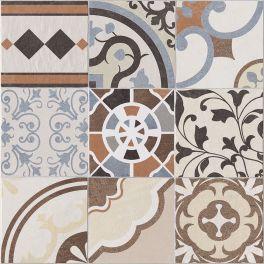 Revival
They have gone from making a small scale appearance,for example as kitchen splash backs, to becoming increasingly popular over larger areas, like bathrooms, and this year we are seeing them pop up as hallway tiles again and again. Of course one of the reasons that they are so popular is the fact that there is such a wide variety of colours and patterns on offer. The tough part is which ones to choose.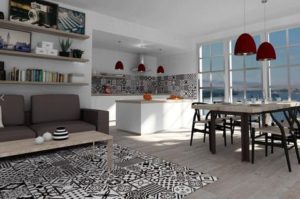 Botticelli
4. HERRINGBONE AND HEXAGONAL TILES
There has been a noted shift towards textures within the home in recent years, and accent tiles are a great way to introduce that trend in to your home. You may have decided upon a fresh, clean look in general with your tiles, but what about including a 'feature tile' element running though it, in perhaps a contrasting colour?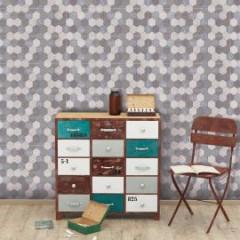 Style effects
Its a look that is particularly appealing in a bathroom. Have a look in the showroom at how we have incorporated the Ice and Smoke herringbone look tile to a shower enclosure, giving it an elegant finish.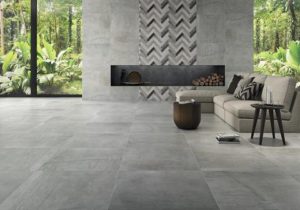 Ice and Smoke
5. PRINT
Printed tiles are coming back in a big way, but in very subtle, elegant pattern-ways that compliment every space. They are the perfect way to incorporate your individuality to your home in an timeless fashion.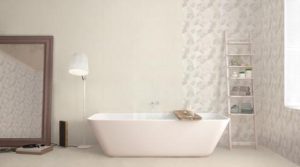 Aurea Decor
With that in mind, the selections that we have chosen for the showroom are bright and light, and are designs that are easily incorporated into brand new builds or your renovation projects.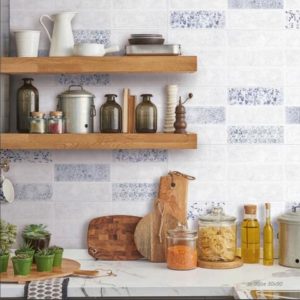 Antique Decor
Don't forget, everything in this article is available to look at in store, and any of our staff would be happy to go through any ideas you may have for your own space.