If you are taking on a new build or a refurbishment of an existing space, there are never-ending choices and decisions to be made. One of those decisions will be about what type of heating to install; underfloor or radiators. It can be hard to get unbiased information when you are researching this area, as you may get conflicting information from companies whose sole aim is to sell you their product.
Here at PJ Matthews we have both formats on offer, so let's break it down in practical terms and show you the benefits of both.
Pros of radiators
If you are renovating an existing space it may be an easier, quicker and more cost efficient measure to install radiators. This is especially true of a house that is currently running on a similar model. There would be less upheaval in replacing radiators than in pulling up floors.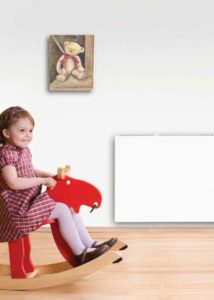 Radiators now days are incredibly energy efficient compared to older models. They cost less to run, heat up quickly and stay warm for longer.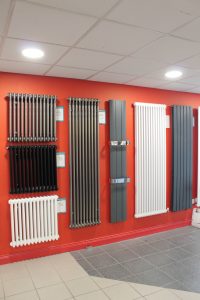 Between styles, finishes and colours, radiators are now considered a design statement. What was once an item to be hidden is now an addition that speaks about your own personal taste.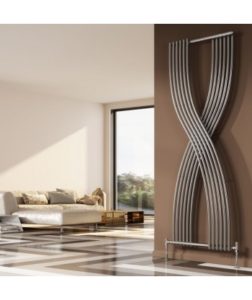 You can have any flooring finish that you want, whereby underfloor heating would need more considered choices to be made regarding flooring and furniture.
Pros of Underfloor heating     
The heat from underfloor heating is a radiant heat, and is evenly distributed throughout the room, so there are no cold spots or draughts, ideal for larger spaces, or rooms where children might be playing.
The gentle heat needed for underfloor heating is the ideal companion for heat pumps, which are effective at producing the temperature required.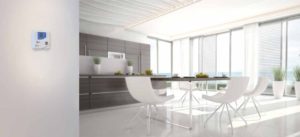 It's an energy efficient system and it can be as much as 25% more effective to run than traditional radiators. The initial outlay at installation is the biggest cost.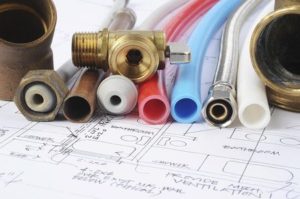 The air quality with underfloor heating is proven to be better. Convection heat (from radiators) distributes more dust and pollen, not ideal for those with allergies or conditions such as asthma.
Underfloor heating means freeing up floor and wall space in your home, enabling you to design your rooms in a way that suits your own style.
Should you want any more advice just call in to the showroom, our expertise means that we will ensure you have all the information you need before making your final decision.