Online shopping is bigger now than it has ever been before with a whooping one in four Irish people purchasing online every week. But there are areas where shopping in store is far more practical and cost effective; heating, bathrooms and tiles are one such area. Our showroom offers a unique set of strengths that cannot be replicated by any online experience.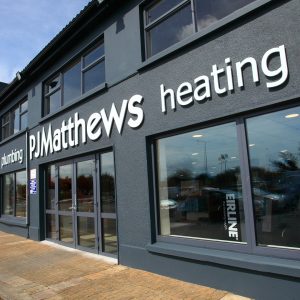 1.

You can't beat a face to face conversation 
Let's face it, the business we are in is a technical one, and buying heating solutions or a bathroom suite is something you need to be confident about. The staff here at PJ Matthews have years of expertise, we know the right questions to ask you, and we can answer all the important ones you have. We can tailor recommendations to suit what you need and we can take those technical spec sheets and tell you in plain english exactly what it means.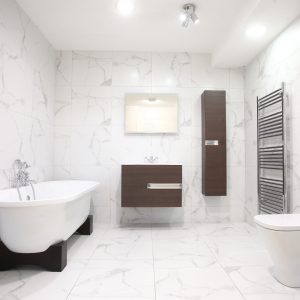 2.Quality over quantity 
Online shopping offers a vast selection of goods. Which may sound appealing but that dizzying array of choice can quickly become overwhelming. In our showroom you have a more focused experience and you can be confident that we have selected the best quality items and the year-on-year most popular ones too.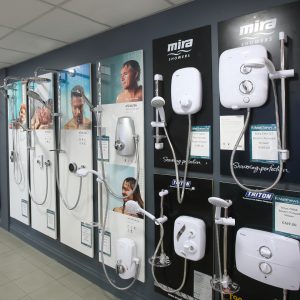 3.In store experience 
There is some information that you just cannot get online. We all want to know how a product feels, how it looks, what it's true colour might be and how it might fit in a space, or complement existing features. No website can offer that sensory experience. And your investment is best served by an item that you get to see for yourself before purchase. Our showroom is well known as the largest in the Mid West, and it provides that very experience. All our displays are completely individual, offering a massive range to suit all tastes and budgets. 
4.We know what the next big trends are going to be.  
Before product trends ever filter down to interiors magazines and social media they get picked up by us. We have gone to the biggest commercial fairs in Europe, to see cutting edge products and the latest designs. We have spent 30 years fostering strong relationships with manufacturers across Europe, bringing exclusive brands to the showroom, and all that buying expertise means you get the most advanced materials and products in your home.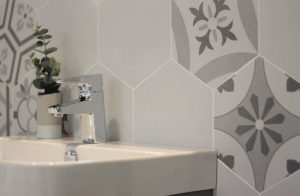 5.Service after purchase 
In many ways this is the most important reason, but the one as shoppers that we tend to push to the back of our minds.  Should you have a post-sale query, encounter an issue with an item, or have bought something in error, it's harder to get that dealt with in a timely fashion by online retailers. The accessibility and ease of walking in to the showroom can never be replicated by any e-commerce site.