The spotlight this week is on the Logic gas boiler from Ideal. Designed specifically for the Irish market, this is Ireland's most popular boiler, accounting for almost 1 out of every 2 new boilers installed in our homes. Ideal have pioneered high efficiency technology to bring a system to the customer that will directly heat a central heating system and hot water for a storage cylinder.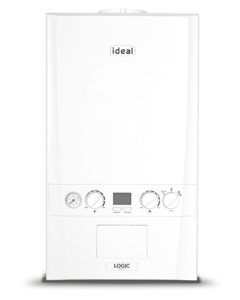 Why is it so popular? Well for a start is easy to install. It has a low lift weight and a lot of the important parts, such as the pump and expansion vessel are built in, making it a quicker installation. Features include a wide range of flueing options, built-in condensate trap, pre-wired mains lead and concealed pipe connections.
It's a compact boiler, tucking away inside a standard size cupboard, so it's perfect for smaller homes where space is at a premium. It has boiler frost protection for those chilly winter months and there is also the option of a weather compensation kit, which will adjust your boiler temperature by means of an outdoor sensor, meaning coming home to a cold house would be a thing of the past.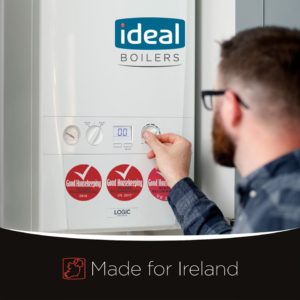 Available as a system, combi or heat only boiler, it has an efficiency rating of 98.5% making it an A rated boiler. It comes with a 7 year warranty, plus it has Quiet Mark Accreditation.
Please feel free to call to the showroom for more information, and don't forget to tell them PJ The Plumber sent you!