If you're looking for an energy-efficient replacement gas boiler Ideal has a solid selection of affordable heating systems. The best boiler for you will depend on the heating needs of your household, but your options are to choose from a combination boiler, regular heat boiler or a system boiler. Ideal has a wide selection of boilers that are suitable for all types of properties and with a history that spans more than 100 years, the company has a solid reputation for producing reliable boilers that are easy to install and affordable to buy. Ideal manufacture some of the most energy-efficient boilers on the market, and they are made for Ireland. They save around 90% of the energy generated by the boilers. To put that in perspective, old boilers lose 35-40% of the energy they create.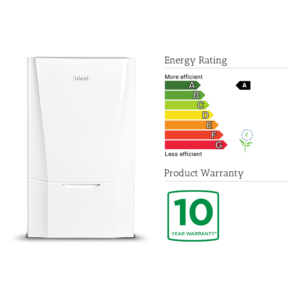 This week we are looking at the Ideal Vogue boiler, and its key points, and reasons that it might be the right choice for you.  
IDEAL VOGUE GAS BOILER
If you're looking for a forward thinking, high tech boiler with a stylish design and long warranty period, the Vogue gas boiler is the product for you. Available in a wide range of outputs, the Vogue range features back lit, easy to use controls – so you don't need to be a heating expert to operate your boiler. It's also one of the quietest boilers available, thanks to its fully insulated casing.
Features:
Stainless steel heat exchanger

10 year warranty

A-rated efficiency (SEAI HARP Database)

Good Housekeeping 2018 – Winner

Built with premium quality components

LCD Colour Display with multi-function button for ease of use.

Available as a system or combi boiler

Built in frost protection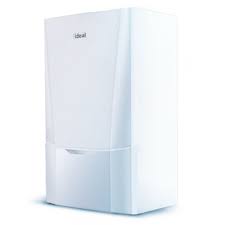 Call in to us with your plans and we can talk you through the right boiler choices for you.