Today I am taking a look at the Atlantic Group Explorer Heat Pump Water Heater. User friendly and easy to set up, the unit is constructed with materials that ensure an expanded lifetime and maximum protection. All the company's technological expertise has been utilised to increase smart functions and monitoring, so you will reduce energy consumption.
Here are the top ten reasons they make a great investment in the home:
1. The water heater is 100% independent from oil or gas, which means you have significant energy and cost savings using the unit.
2. It provides you with constant hot water at up to 55 degrees from approximately 50 cent a day. A massive bonus for busy households!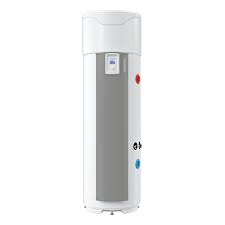 3. The compact design of the 200L or 270L unit will fit in most hot presses. The 360 degree adjustable inlet/outlet means it can fit most awkward corners too.
4. Purchasing the Explorer Water Heater is a means of future proofing your home, as solar heating or PV Solar can be added in due course.
5. There is a five year warranty on all parts.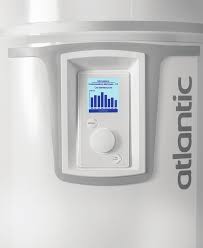 6. It has a low carbon footprint as a renewable and sustainable energy source.
7. Through the Smart Energy Function, Explorer can be easily controlled from your smartphone or tablet and you can easily monitor your uses.
8. You can dispense with the electric shower and make way for the luxury of a rain shower!
9. You never have to worry again about the immersion being left on ( and the arguments that ensue because of it)
10. Explorer is also compatible with water that is coming from a well.
Call in to the showroom to have a look and let us answer any more questions you have.