Our aim at PJ Matthews is to take all our years of knowledge in the industry and offer you the best products, the best value and the best advice. With that in mind, we have brought on board PJ the Plumber, an expert in his field, who is going to head up our online advice centre, showcasing his favourite new products and technological innovations. This new chapter for us means that you, the customer gets the lowdown on all the latest items on the showroom floor as quickly and efficiently as possible.
PJ SAYS:
I am starting our new series by having a look at the Netatmo Smart Thermostats/Smart Valve  package, and I am going to answer some basic questions about it, so you know what to expect from the system.

What does it do?
It's a central heating remote control system. You control it from an app on your phone/pc etc. so you can be anywhere in the world and you can turn on your heating on at home.  It can also be controlled manually. The system also has an Auto-Adapt function, which uses your home's insulation and the outdoor temperature to programme when your heating should switch on.
What are benefits?
We are all trying to save money and energy and this is a great way of doing it.  If you incorporate the Smart radiator valves with the thermostat, the system will heat each room based on its use, all thanks to it's room by room planning. You will also be able to track your energy consumption, as the boiler activity and indoor temperature are recorded continuously on the app. On average you will save 37% on your energy consumption and reduce your carbon footprint.
What do you need to get started?
All you need to get started is your Wifi network and an existing heating system. It really is that easy.
Is it easy to use and install?
Yes, it's incredibly easy to install and it is one of the most flexible Smart controls with support for Apple Homekit/Google Home/Amazon Echo. The thermostat is suitable as a replacement for wall mounted or wireless thermostats, or for installation as a brand new thermostat.
The valves are easy to install. If you have thermostatic valves already ( the ones with the graduating numbers on them) just unscrew the existing valves and screw on the smart valve. You can do this at any time, whether the radiator is on or not.
For simpler, manual valves you might need to contact a professional plumber to help with installation, but it is still a quick job.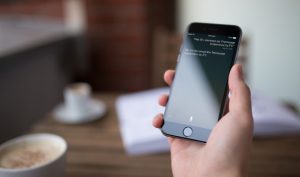 5. How much does it cost?
The package starts at €360 inc. VAT.
Call in to the showroom for more advice, and tell them PJ the Plumber sent you!